Needless to say, this was an incredibly difficult list to compile. I often only see a film once and have to thus rely on the instincts of my first impression, which often morphs over time (i.e. I have found myself gaining appreciation for a film without seeing it again, and vice versa.) Anyway, the point is that I had to trust my instincts. The criteria I used to determine the top 10 was whether it: powerfully impacted me emotionally, overwhelmed me with its mastery of form and content, or was able to have me enjoy it repeatedly. In all, this is a subjective list of favorites, movies that I love for one reason or another. I had trouble distinguishing ranking past the top 10; numbers 25-11 are listed alphabetically.
Adaptation
(2002) dir. Spike Jonze
The Assassination of Jesse James...
(2007) dir. Andrew Dominik

Brokeback Mountain
(2005) dir. Ang Lee

In the Mood for Love
(2000) dir. Wong Kar Wai
Inglourious Basterds
(2009) dir. Quentin Tarantino
Let the Right One In
(2008) dir. Tomas Alfredson
Letters from Iwo Jima
(2006) dir. Clint Eastwood

Napoleon Dynamite
(2004) dir. Jared Hess

The New World
(2005) dir. Terrence Malick
Rachel Getting Married
(2008) dir. Jonathan Demme
Revanche
(2008) dir. Gotz Spielmann
Spirited Away
(2001) dir. Hayao Miyazaki
The Squid and the Whale
(2005) dir. Noah Baumbach
Synecdoche, New York
(2008) dir. Charlie Kaufman
Talk to Her
(2002) dir. Pedro Almodovar

10.
Zodiac
(2007) dir. David Fincher
One of the most well-made and cinematically thrilling films of the decade, absolutely. An obsessive police procedural that frustrated, frightened, and fucked with me.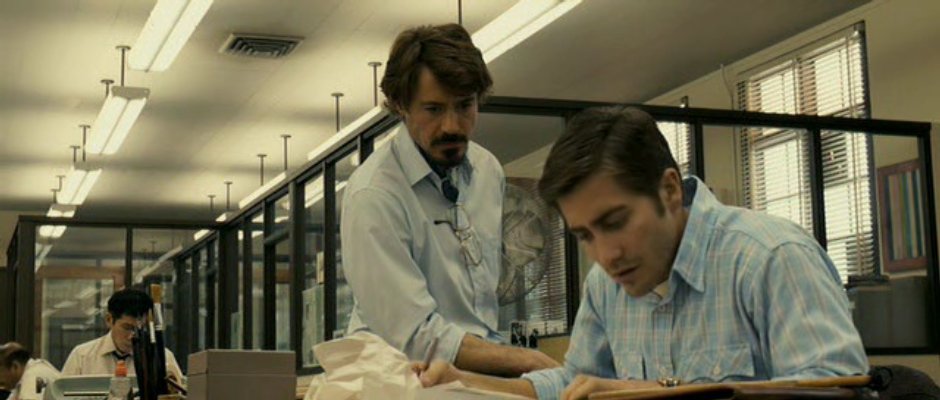 9.

Ratatouille/ Wall-E/ Up
(2007, 2008, 2009) Pixar
Yes, I'm cheating. And it won't be the last time, so deal with it. Anyway, these Pixar films each made me feel so good that I always feel like a giddy kid upon leaving the theater. I have trouble picking a favorite (though it's probably Wall-E), so here's the last three.
8.

Eternal Sunshine for the Spotless Mind
(2004) dir. Michel Gondry
A great, fun film that has the perfect use of magical realism, emotion, and quirk. All of the plot twists happen at exactly the right time and are conveyed beautifully through images.
7.

High Fidelity
(2000) dir. Stephen Frears
My most personal pick. Perfect casting with a completely pleasurable script and subject matter. When I was in high school and saw this film I felt, "Yes! That's what I'm like! Yes, I love lists! Yes, my taste compensates for my lack of personality!" Those sentiments are still true today. "Books, records, films - these things matter. Call me shallow, but it's the fuckin' truth!"
6.

Yi Yi
(2000) dir. Edward Yang
A rather long Taiwanese family drama that manages to touch on all of the complications of modern family life -- hostility, love, regret -- that ultimately add up to a bittersweet experience.
5.

The Royal Tenenbaums
(2001) dir. Wes Anderson
This is still the definitive film of Wes Anderson's style, themes, and characters. It also created the stylistic template from which dozens of other indie films will copy. I have seen it too many times to understand why I like it so much at this point, but given some distance I think that this movie firmly establishes that Anderson is a singular cinematic talent.
4.

Mulholland Drive
(2001) dir. David Lynch
My memory of this film remains like that of a dream -- existing in fragments of images and attached feelings that don't make sense together. Revisiting it, I realize that it was also constructed that way. This was a game changer. It made me re-evaluate the power and function of movies.
3.
Gosford Park
(2001) dir. Robert Altman
A late masterpiece by one of my favorite American directors. This movie has so much going on in it in terms of characters, plots, and moods that it seems impossible that it should come out so well in the end. It's a delicious play on Agatha Christie mysteries and Renoir's Le regle du jeu. Altman reigns!
2.

There Will Be Blood
(2007) dir. Paul Thomas Anderson
This film blew me away when I first saw it in the theater. My memory of it remains incredibly strong, and though I could name some faults in it (Paul Dano, for one), the overall force of it overrides all of that. Thank God Paul Thomas Anderson makes movies.
1.

No Country for Old Men
(2007) dir. Joel and Ethan Coen
A perfect movie as far as I'm concerned. I have little else to say about it. A perfect movie that I am deeply in love with.